The advantage of AutoCRM over many other CRM systems is the so-called. newsletter tool that is integrated directly into the CRM. This brings many advantages, which we will describe below.
You can have multiple campaigns created and see accurate measurements for all of them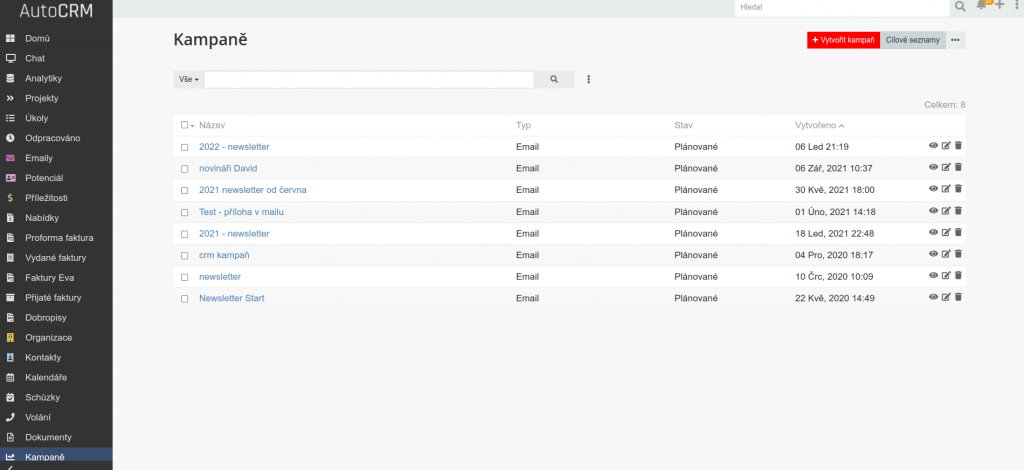 When you create a new campaign, you choose the name, status, type of campaign, when to start and end it, budget, target lists (which are the lists you'll send it to), see the assigned user, and more.
Of course, as in all other entities of this CRM system, you can define additional windows yourself. So you can expand the campaign.


For an example of sending bulk emails, you can see the image below. In the screenshot you can see:
5 bulk emails were sent
you can see the tracked URL
and right below you can see exactly who was interested in the url you were watching
Of course, you can immediately open the client card to see all the information about the client.
you can click to see those who have unsubscribed/only opened/not opened the mail
on the right you can see who created the campaign and when
below are the open and click-through statistics for all 5 newsletters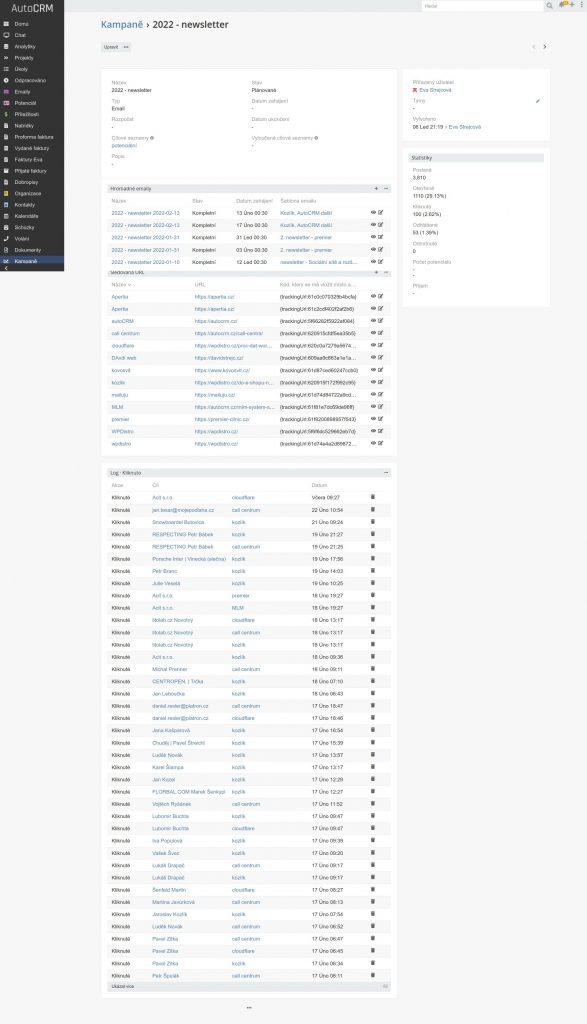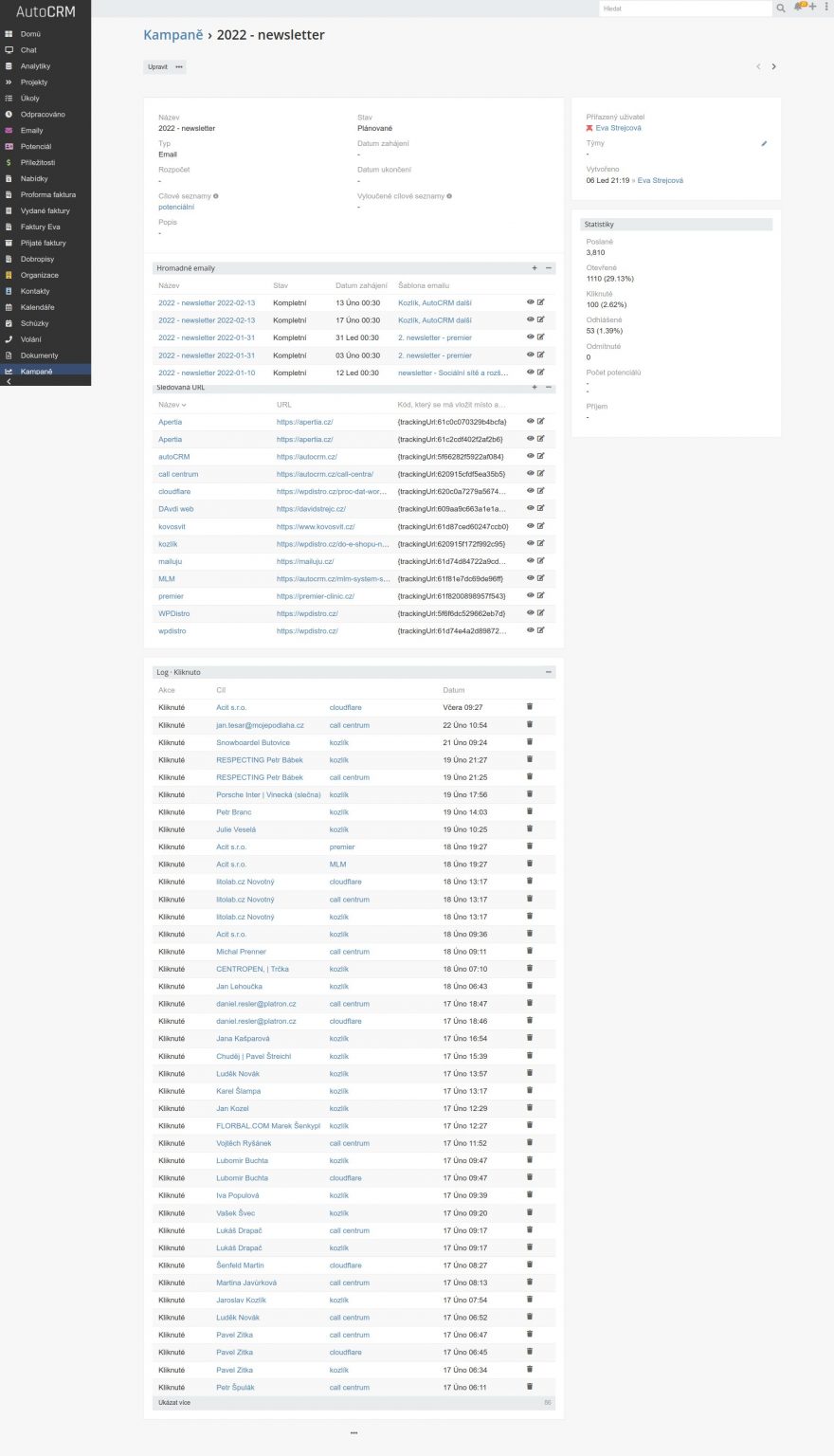 This newsletter tool is comparable to the most widely used mass emailing tools.