A scheduled call that you make directly to either an organization, contact, or opportunity. In the image below you can see the full list of calls that are scheduled and can also appear in the main dashboard.
Calling in the CRM system is the basis for the entire call centre.
overview of all scheduled calls
calls made
assignment to a specific sales representative
parent
contact time
call recording
connection to the control panel
mobile phone recording
possibility to record meetings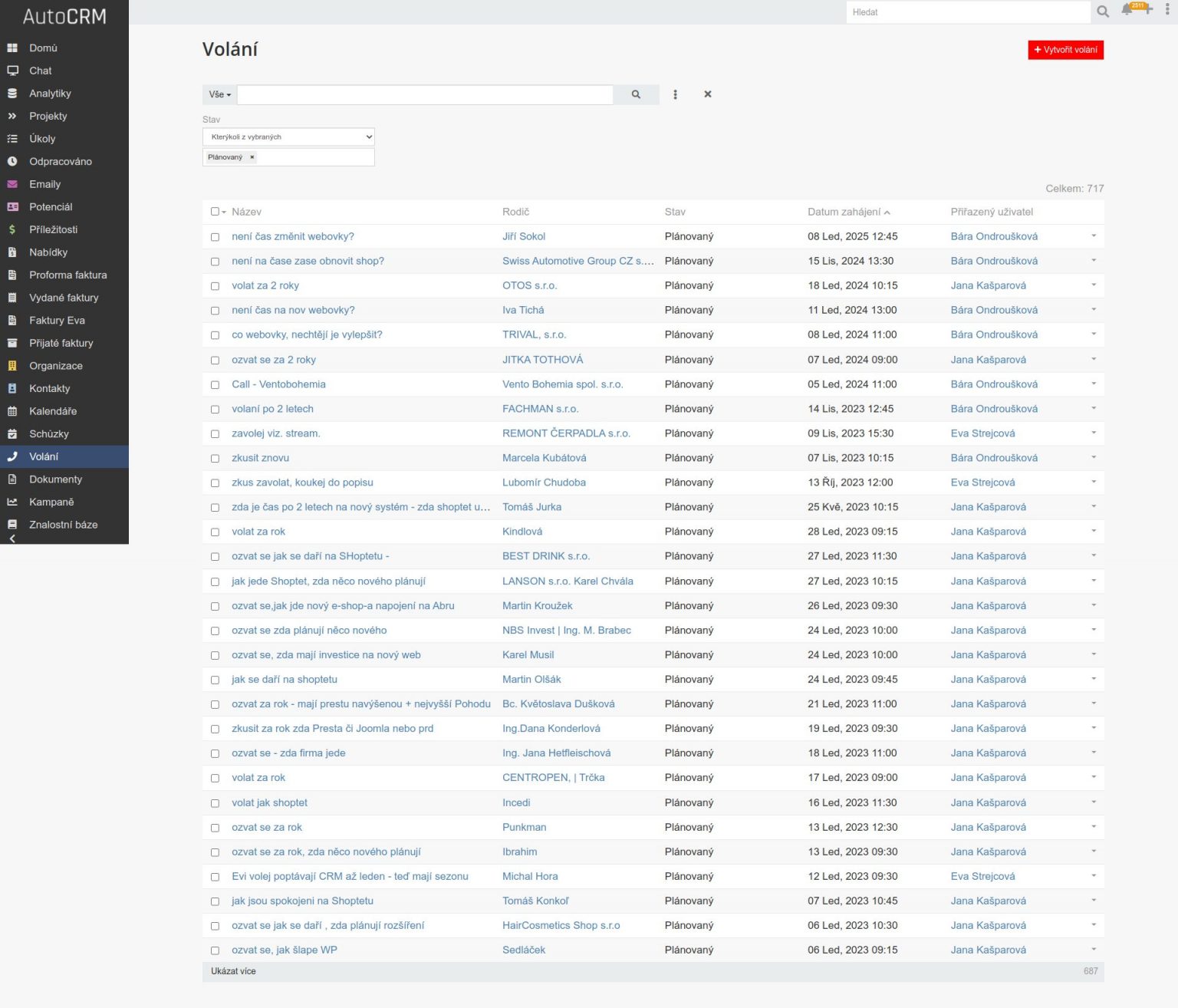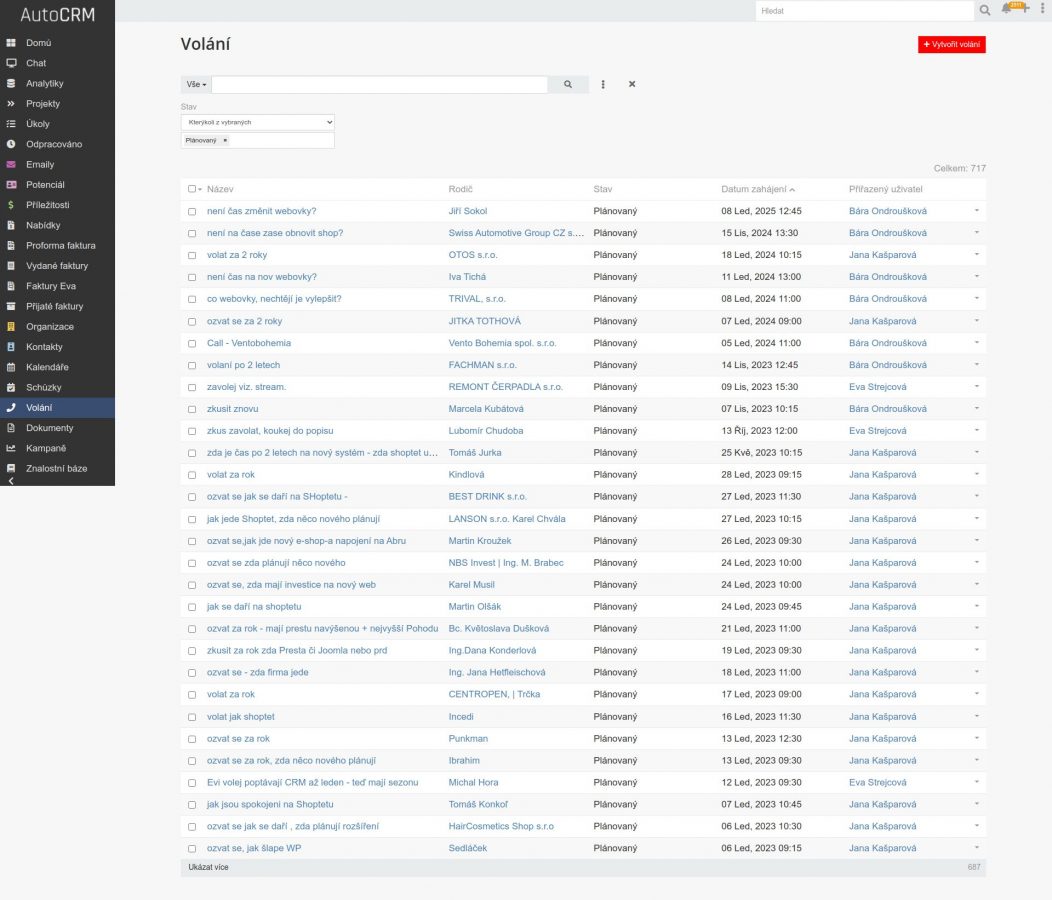 Calling is a feature that also includes call recording, both via the PBX and from a mobile phone.
Each recorded call will thus go directly to the CRM system for that contact.