Leady functionality or also potential customers.
Here you will find a list of all potential customers and all the actions that are on them.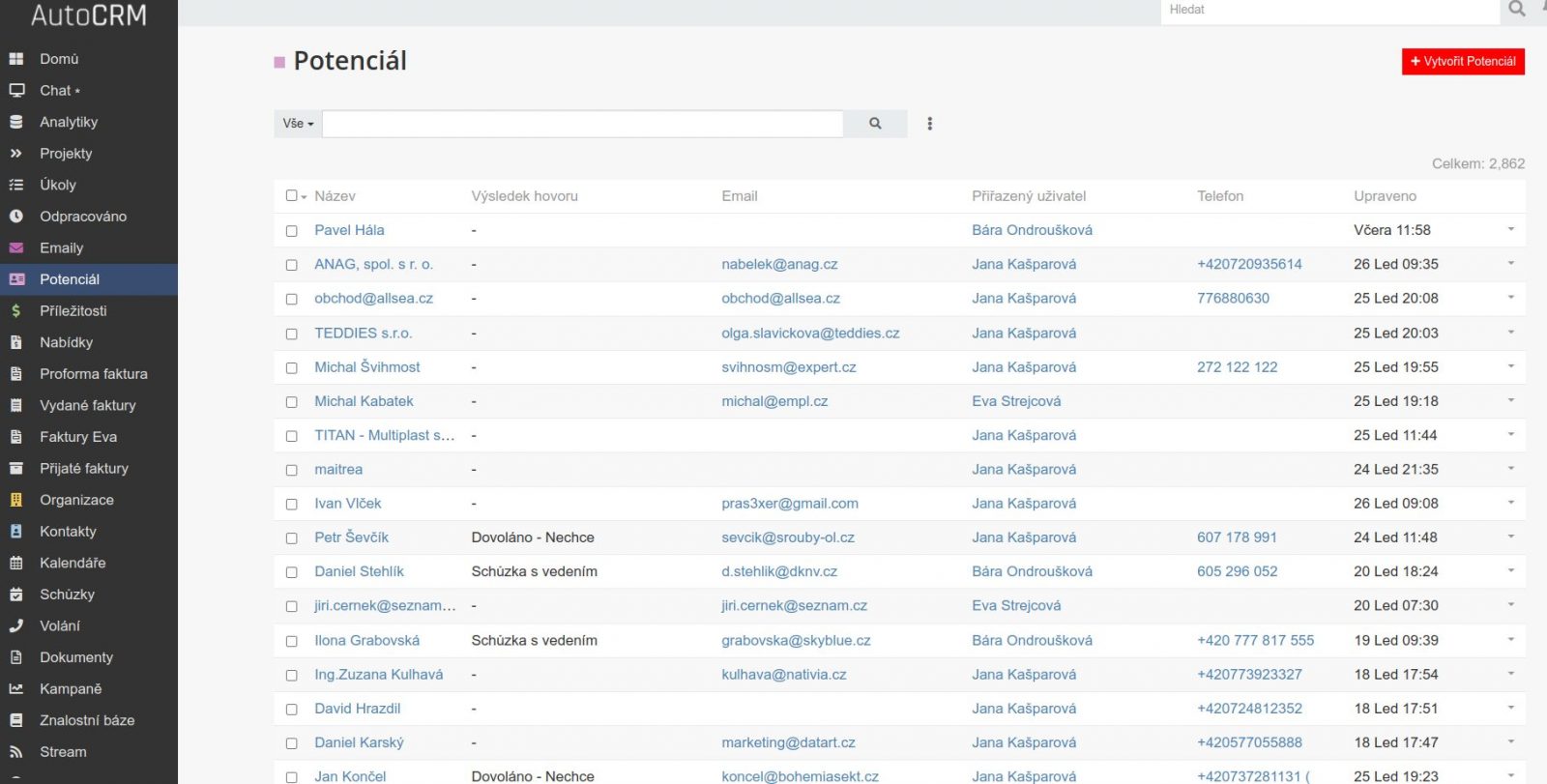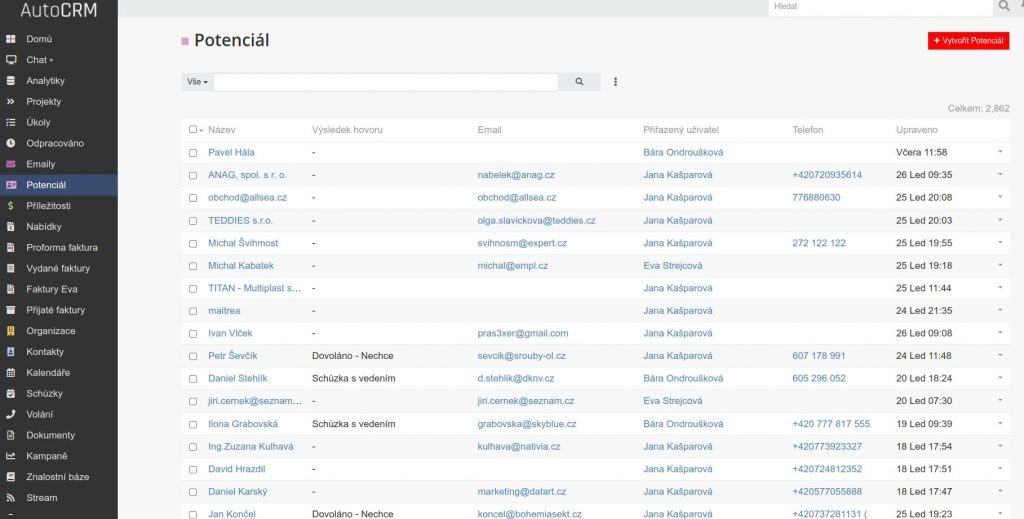 You can have the columns you need in the list. In the sample, the name – or company – comes first, then the status, then the email and the assigned merchant. There are also phone numbers to make everything faster to find. The last column then shows all the changes that have ever been made.
Each item in Leads is changeable. So you can choose exactly what your company needs to have there.
You see here:
a complete preview of the traders
watching
complete information
stream
newsletter subscription
documents
full history
planned activities such as a call, meeting or task.
history
and you can optionally put in whatever you need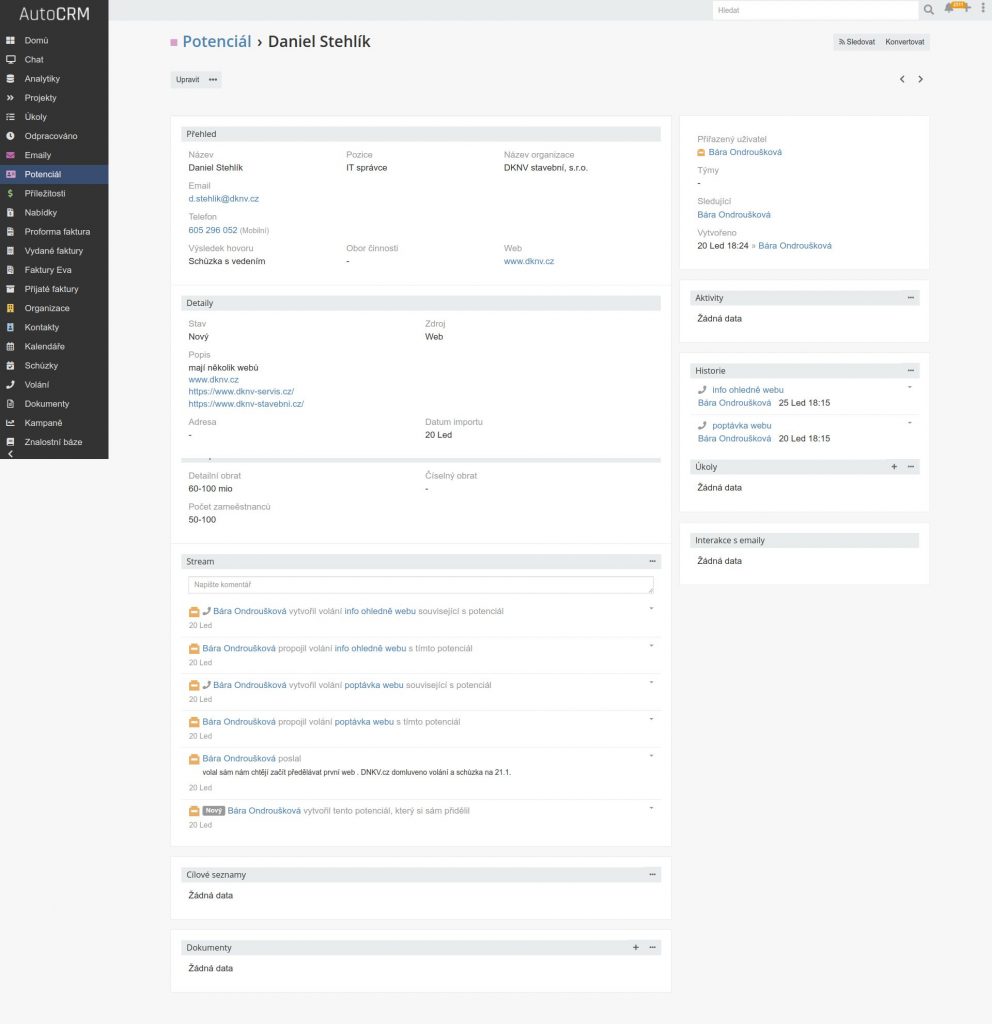 In the upper right corner you can see that every potential or lead can be converted. One button takes you to a screen where you convert to organization, contact and attachment.
Everything is connected to the Online Register of Business Persons (Ares in Czech Republic) and therefore it is enough to fill in the company ID number and tick this option and the data will be automatically uploaded to the system.
It is also good to fill the opportunity so that one always knows what opportunities the company has.