The CRM system integrates Chat, which is a clone of Slack. You can stay in touch with your colleagues via this chat. Of course, you can also open it separately in another window to keep CRM and chat separate. But you don't have to.
The chat features are really great:
creation of common rooms
1 to 1 communication
when you create a project, a chat channel is automatically created, which you can then let the people involved in the project into
chat is connected to the CRM system so you can enter a task into project management
you can let your business partners into the chat under a different channel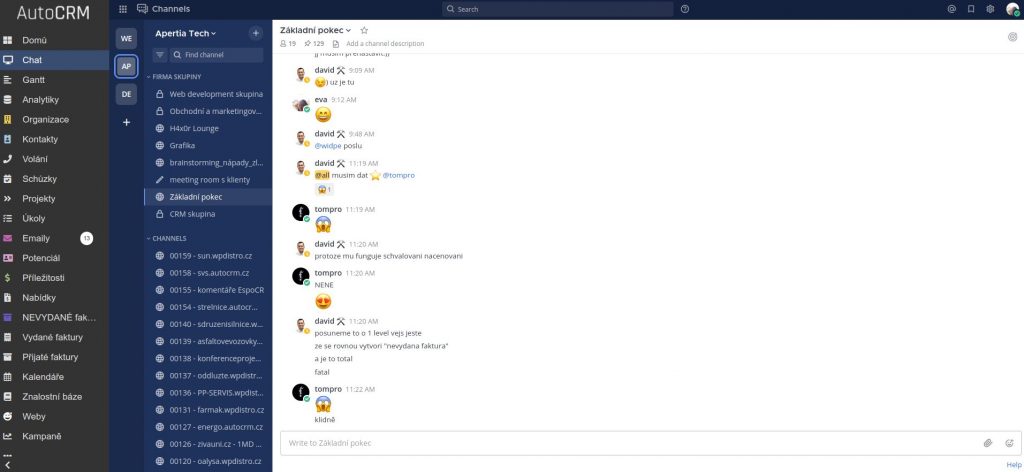 You can generate your own room in the chat where you can have conference calls.