Need to communicate online with your team? Would you all like to use one common tool that you can also use as a mobile app? Do you want to enable your customers to communicate with you online via chat? As part of the AutoCRM implementation, we offer the possibility to add the Mattermost chat tool to the CRM application.
Mattermost is an open chat software for Linux, Microsoft Windows, macOS, iOS and Android. Originally an internal tool of SpinPunch, it was later released as open source software under the Apache license and is currently maintained and developed by Mattermost Inc.
This tool can also be used independently, but by integrating it into CRM we have created a comprehensive solution that integrates all communication within the business and implementation processes into a single unit.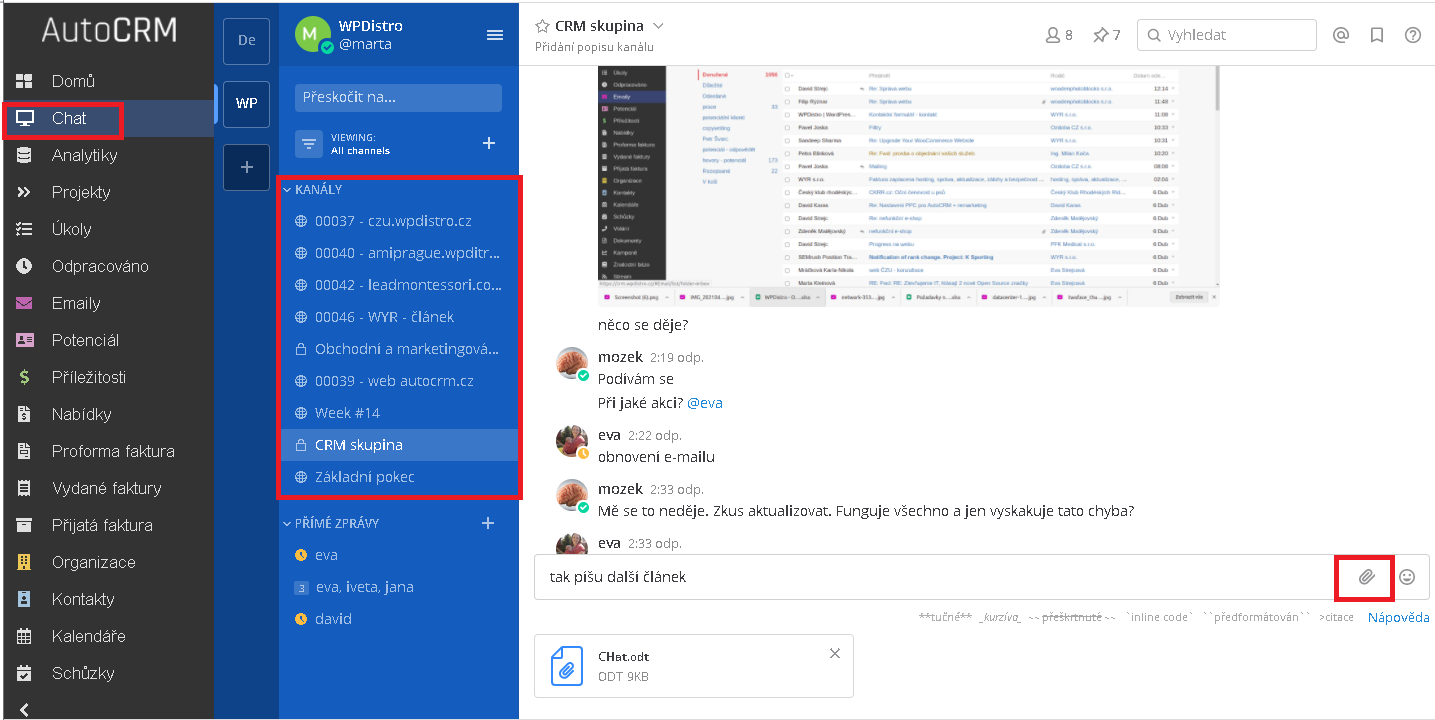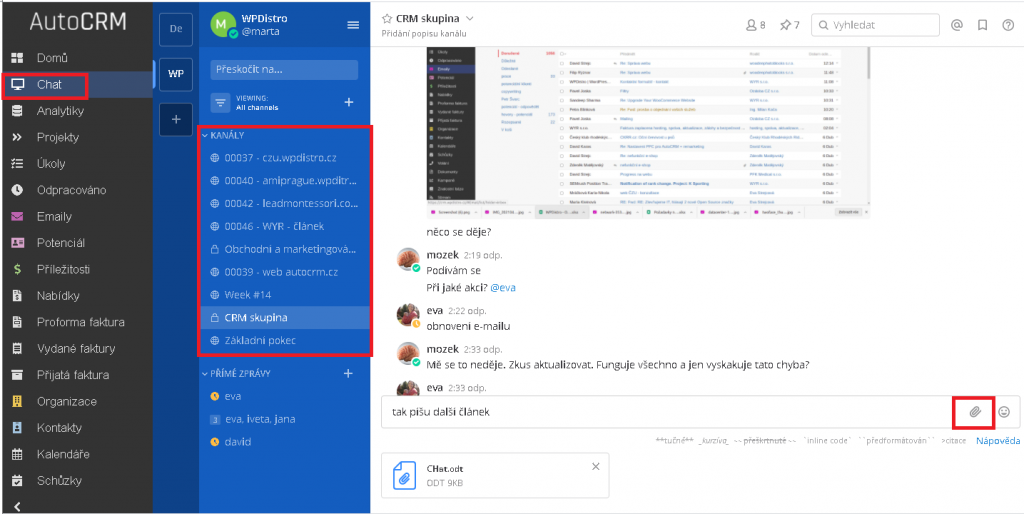 The user who logs in to the CRM then automatically has access to the chat. The user is added by the administrator to the chat channels relevant to them. They can easily communicate with other users. An attachment may be included with the report. Important messages can be tagged so they can be easily retrieved later.
By integrating Chat into CRM, you can easily create Tasks in CRM for individual users directly from a specific Chat message. The text of the chat message is transferred to the task.
Communication channels can be used e.g. to individual projects, contracts or otherwise designated subject areas where multiple users communicate with each other, e.g. and customers with external access to CRM. In chat, you can also send private messages between two or more users.
What this chat tool can do:
Organized conversations in teams;
Channels with intuitive user interface
Native apps for Mac, Windows, iOS, Android and Linux
Hundreds of integrations with popular tools
Emoji, GIF and Markdown support
Multilingual translations