The market for photovoltaic systems is developing rapidly worldwide due to the increasing demand for renewable energy sources. The Czech Republic is no exception. Photovoltaic panels are becoming more affordable and their efficiency is increasing. As a result, more and more households and businesses can switch to solar energy.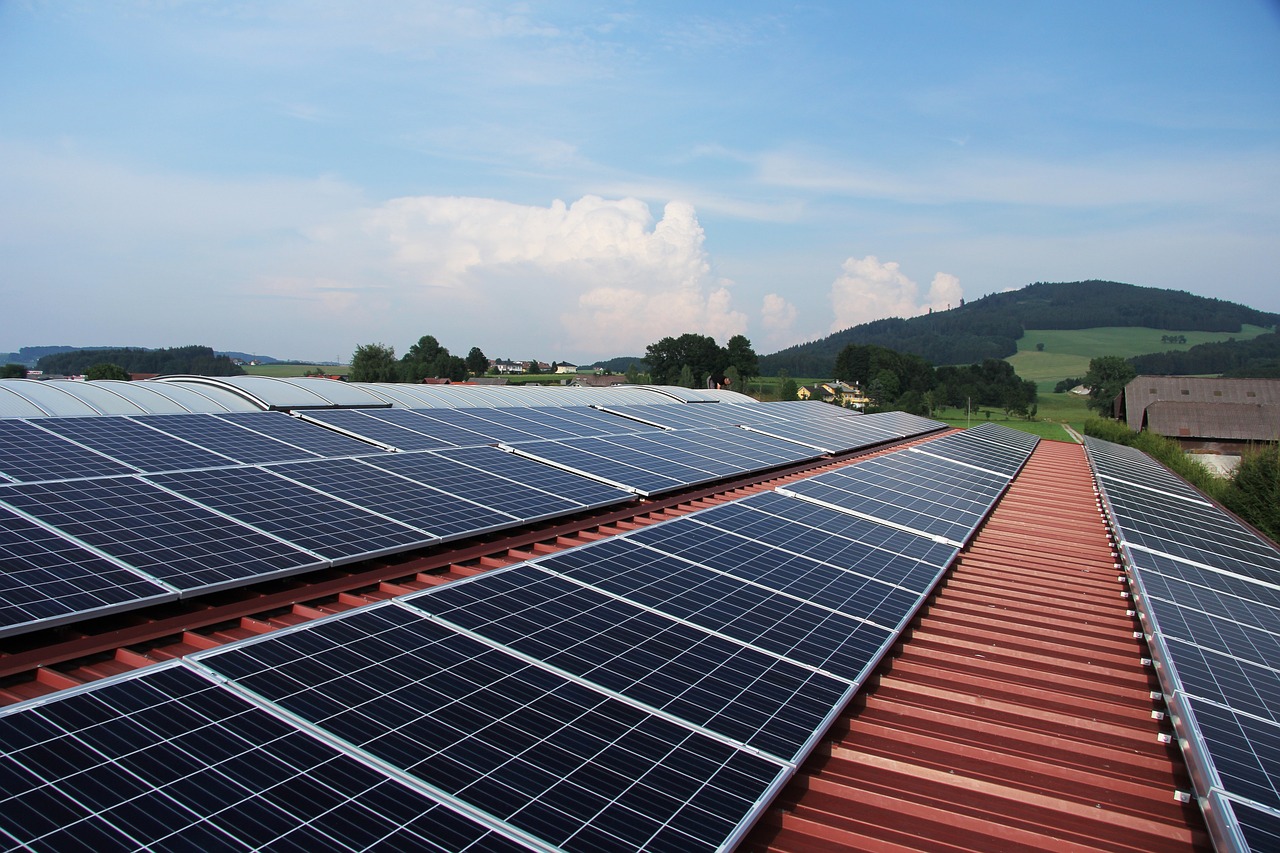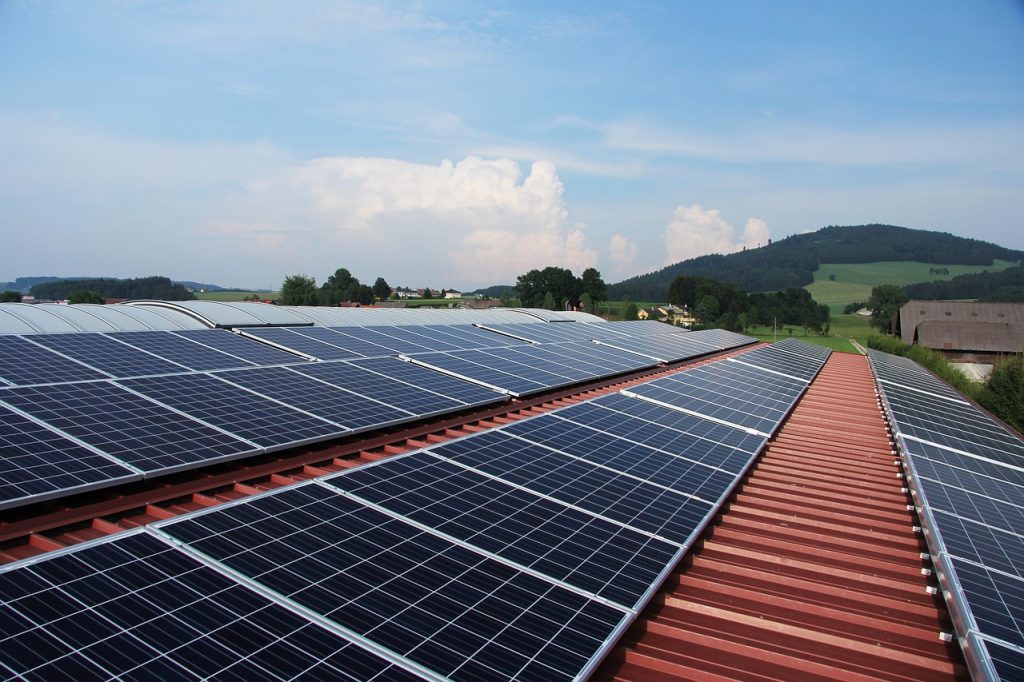 Companies involved in the installation of photovoltaic systems are experiencing a major boom as their business is skyrocketing. These companies are faced with many challenges that they must overcome in order to succeed in a competitive environment and successfully manage growth and development. One of these challenges is the selection of an appropriate information system. An information system should be a great help and tool that helps a company to manage in day to day operations as well as strategic decisions. We at Apertia Tech have already successfully implemented a tool for managing their companies, namely the AutoCRM system, in many companies that are specifically involved in photovoltaics.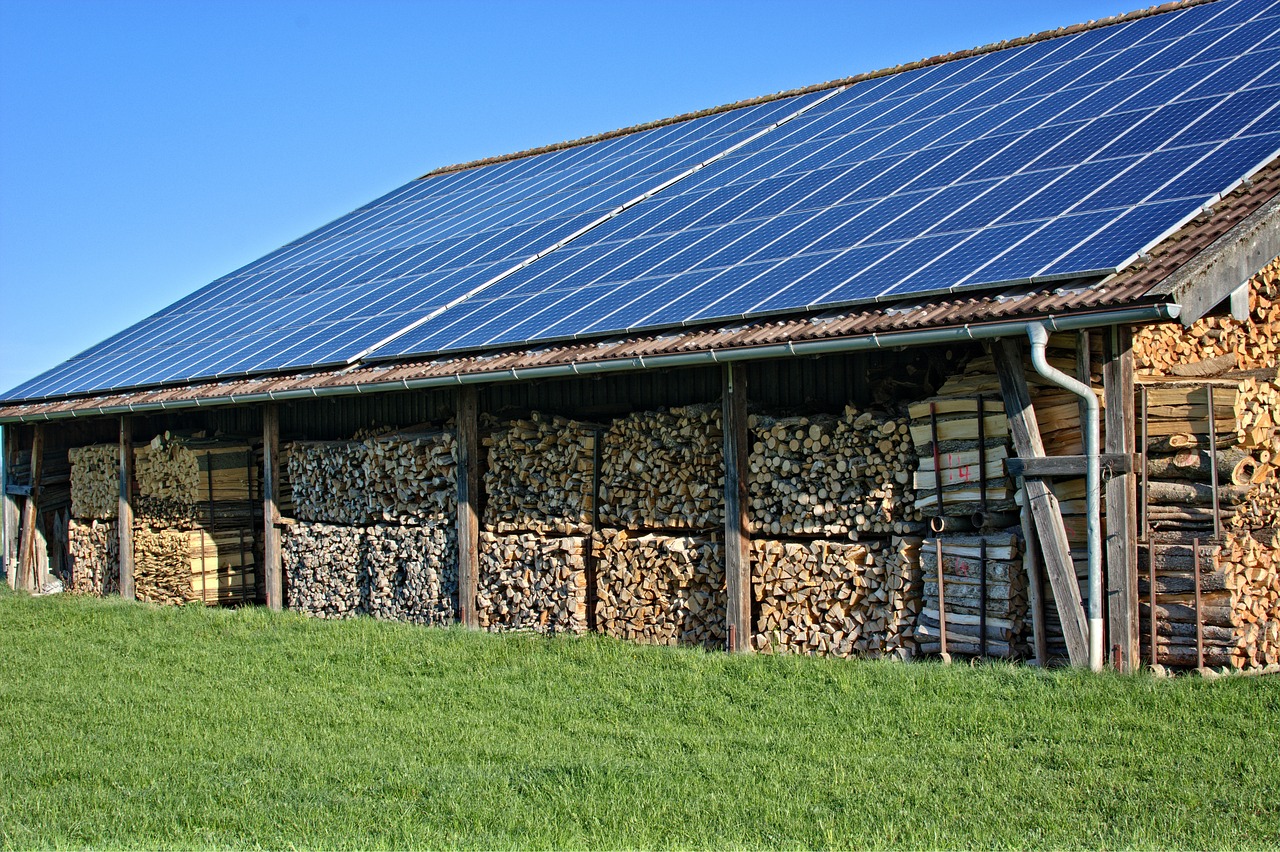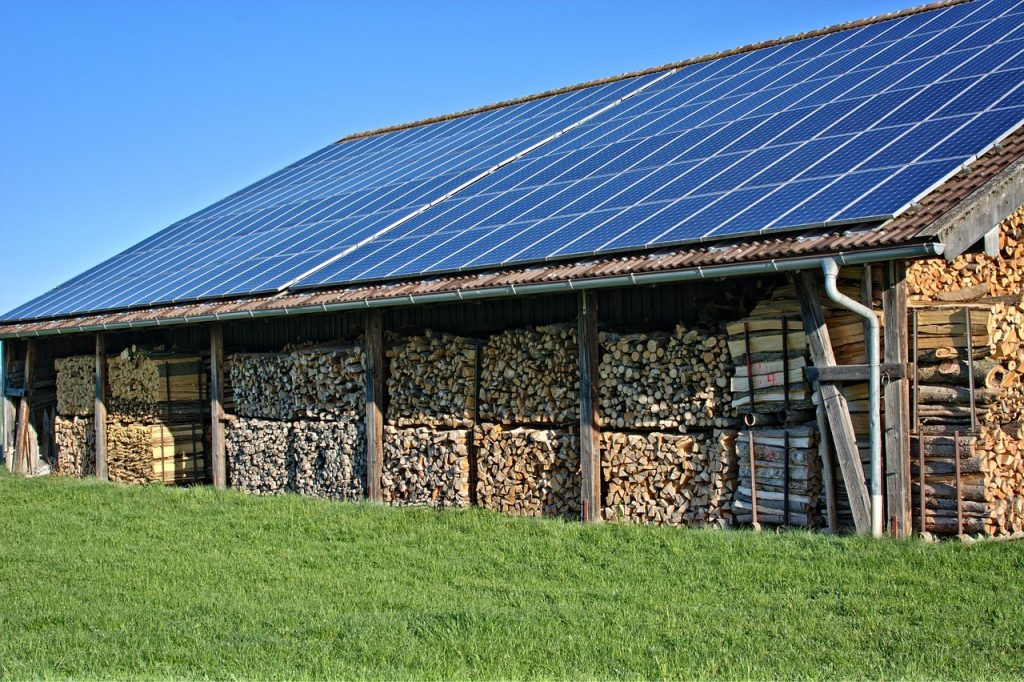 We have developed 3 specific versions of the CRM system that are suitable for companies installing photovoltaics. We are able to solve the system for a start-up company – AutoCRM Start. For a company that is already bigger, AutoCRM is suitable and for a company that needs a really complex system there is AutoERP.
What functionality does AutoCRM|ERP offer?
1. Complete overview of customers, suppliers and partners
Customer relationship history in one place – all activity such as calls, emails, meetings, texts, events
Comprehensive record of all information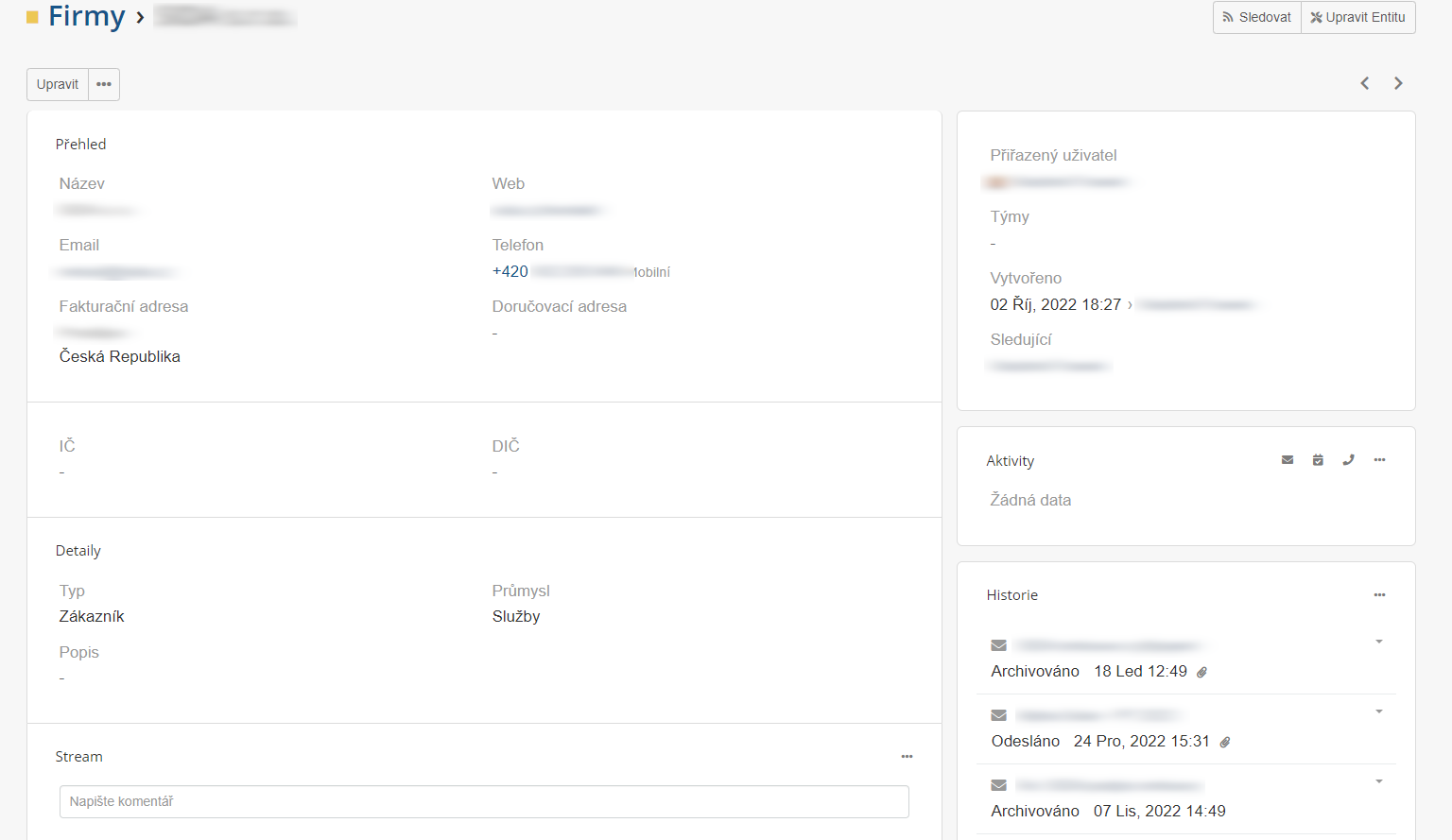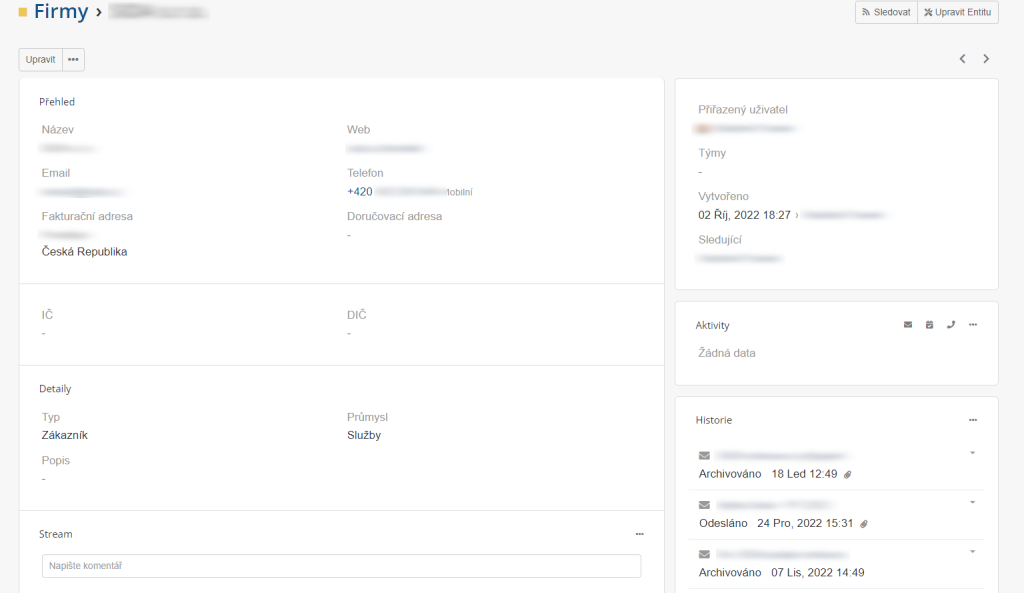 2. Tracking leads – inquiries – acquisitions and their success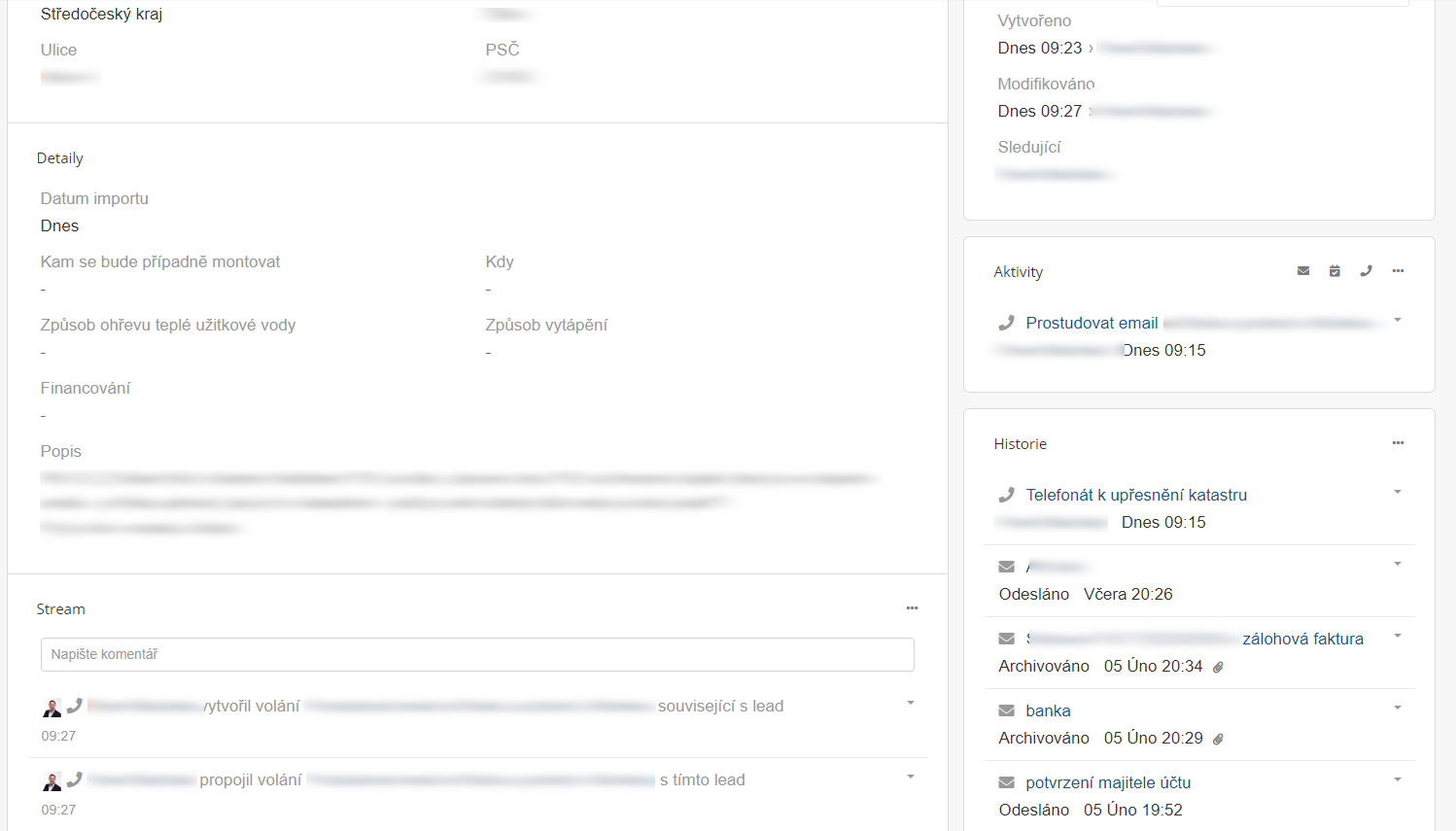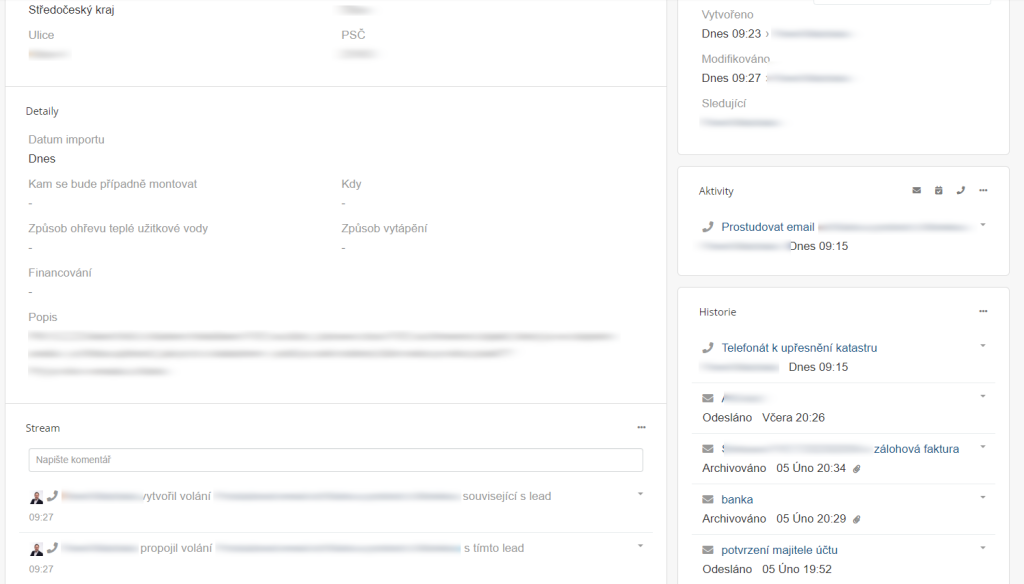 3. Integrated email client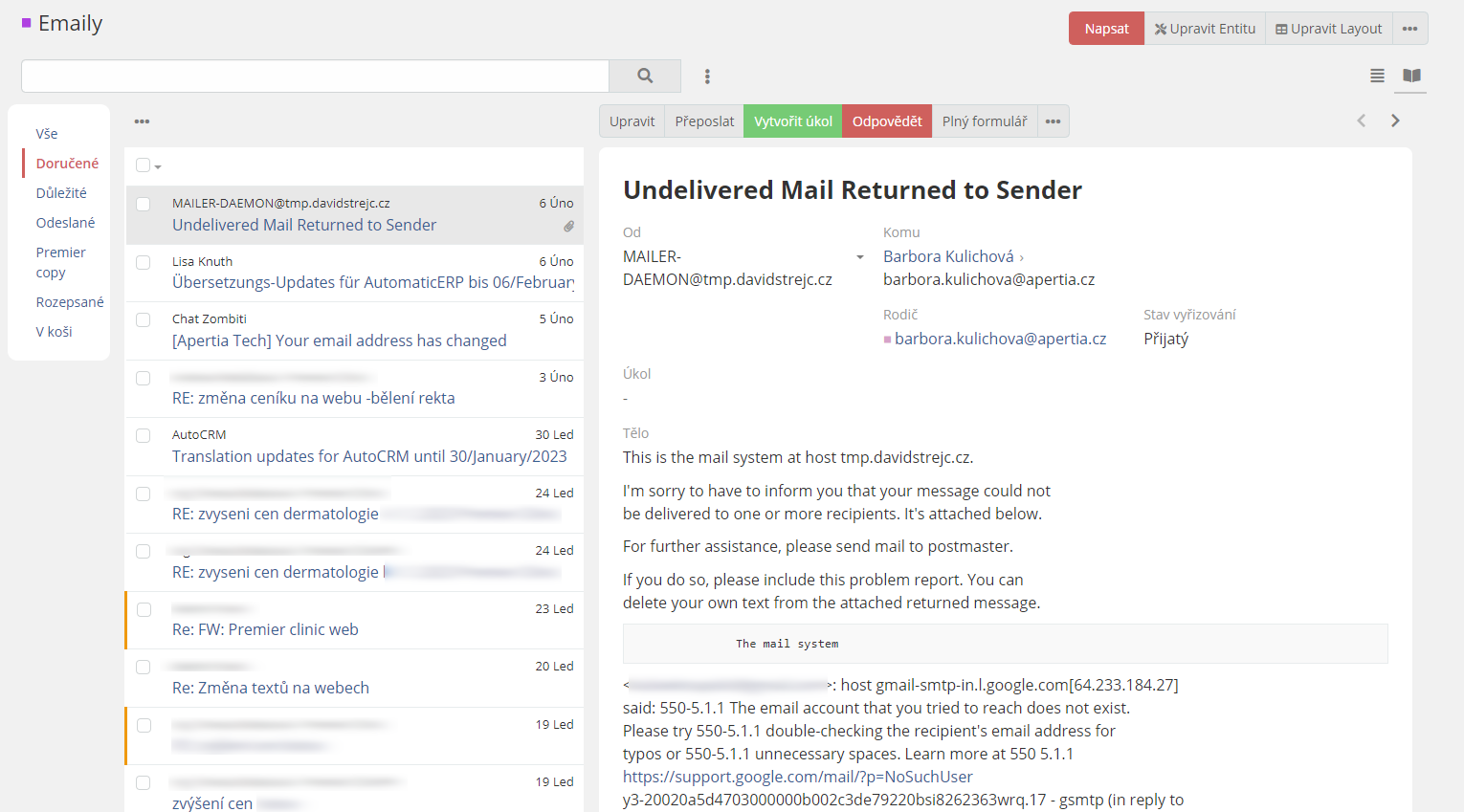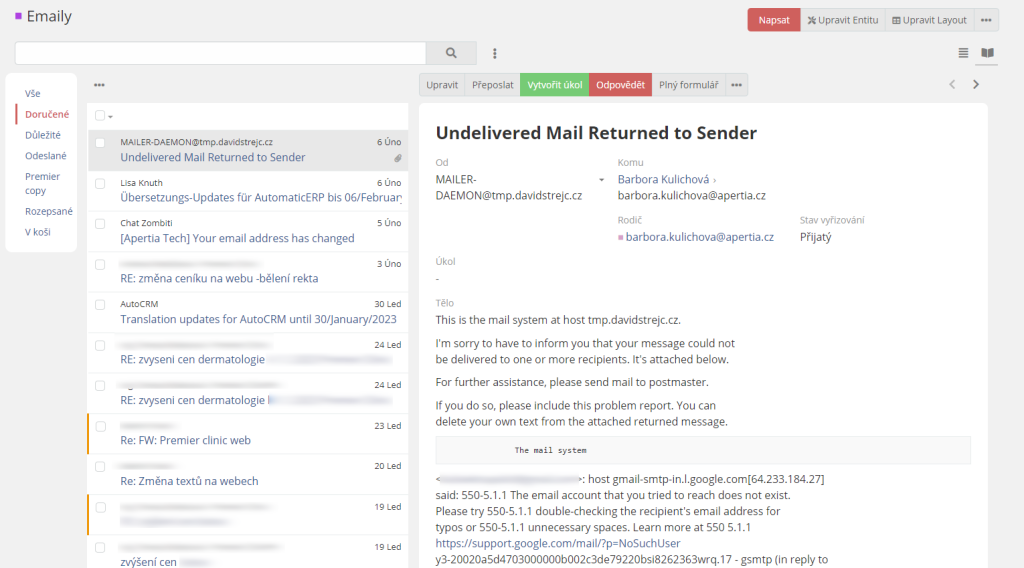 4. Integrated client for data mailboxes
5. Integrated chat for intra-company communication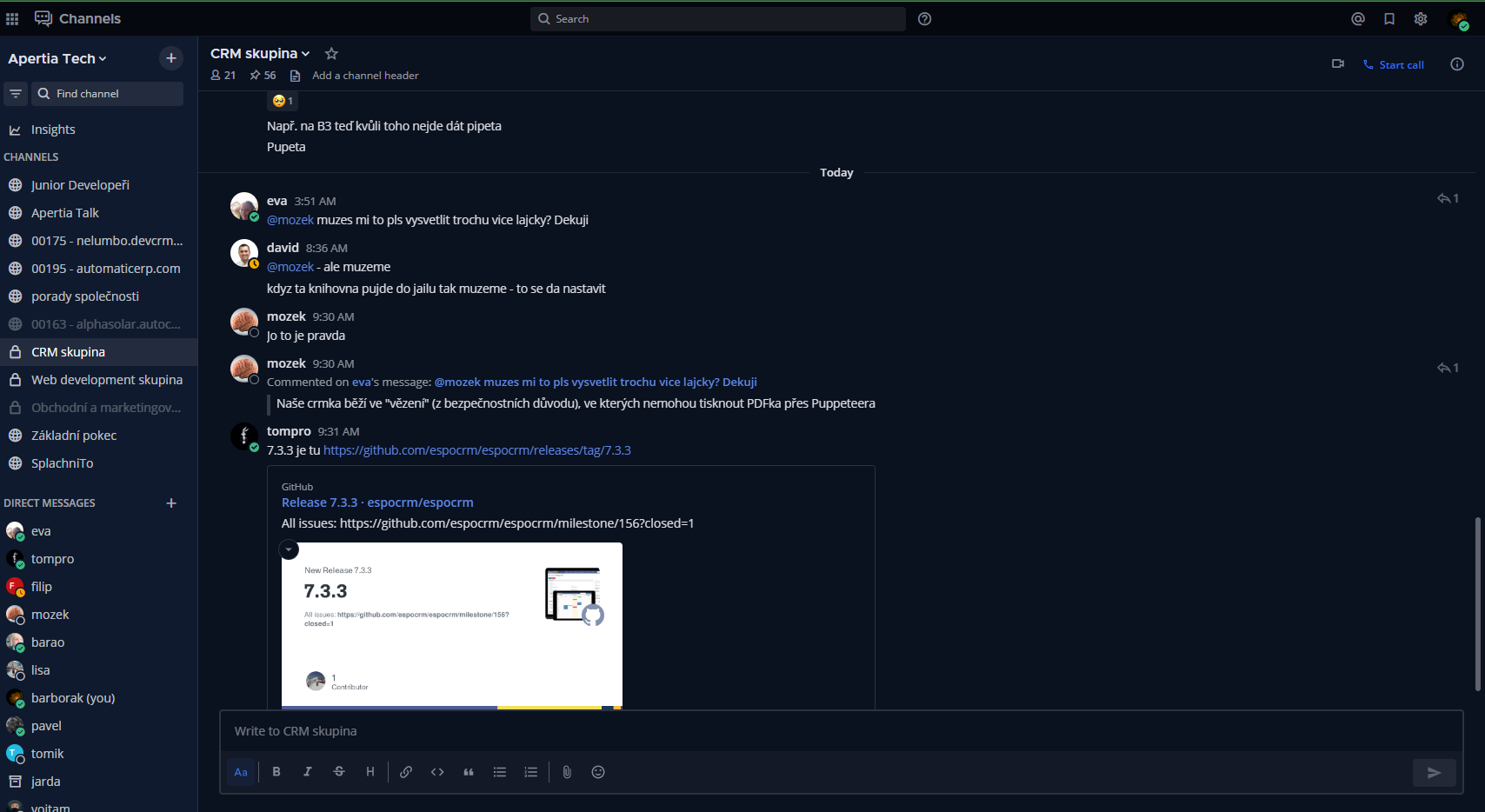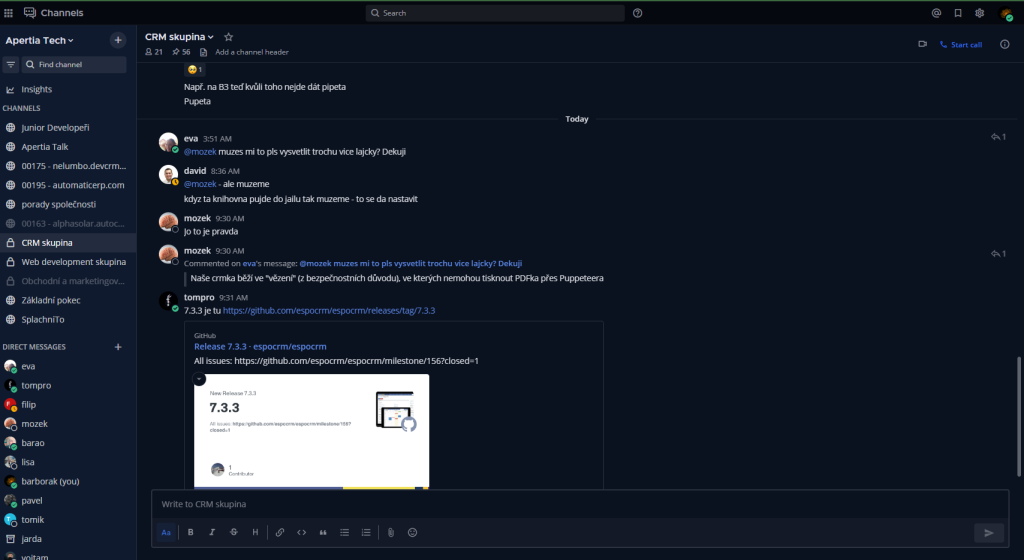 6. Tracking business opportunities
7. Offers for customers including PDF outputs with tailor-made graphics
8. Contracts – record of contracts including the possibility of online signing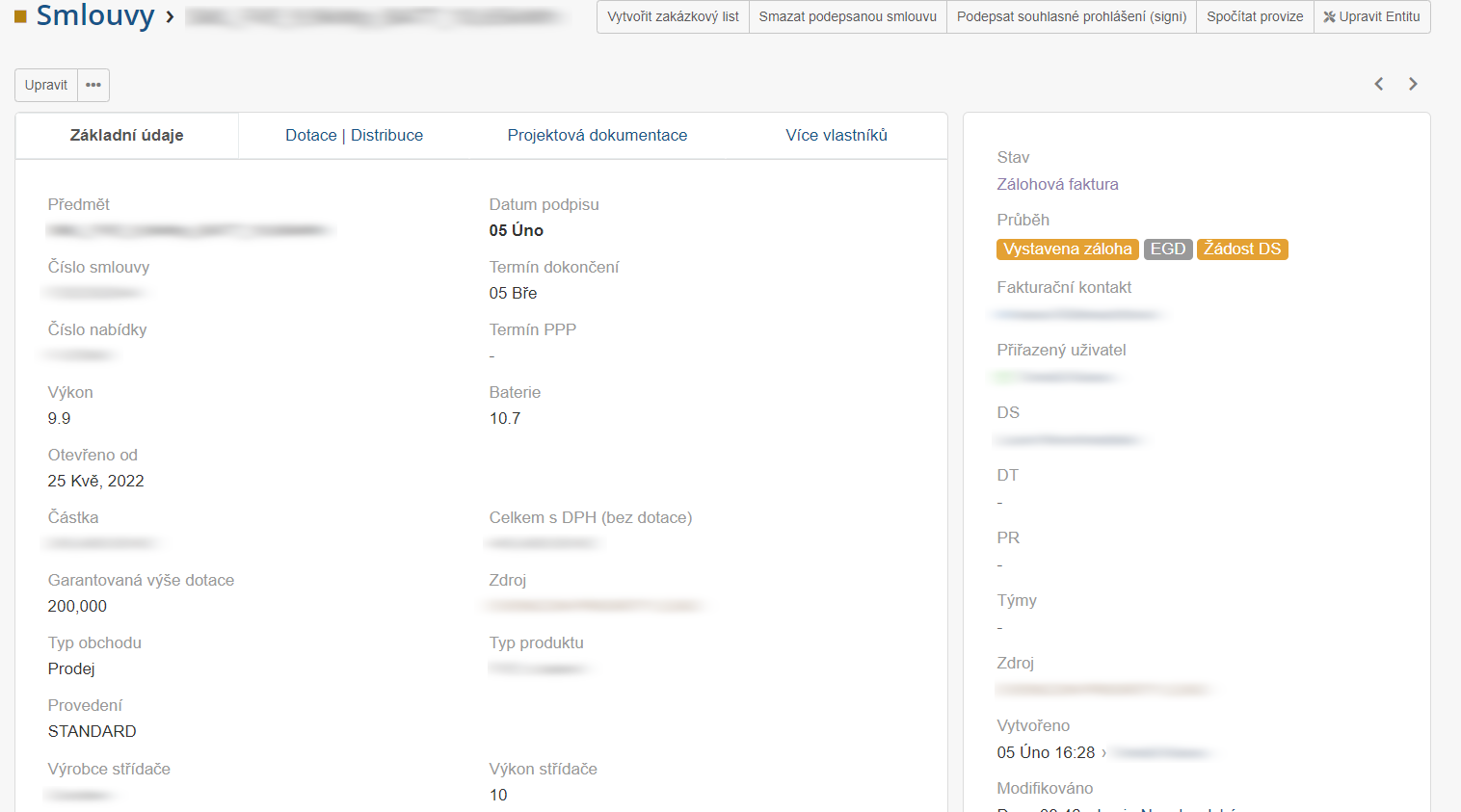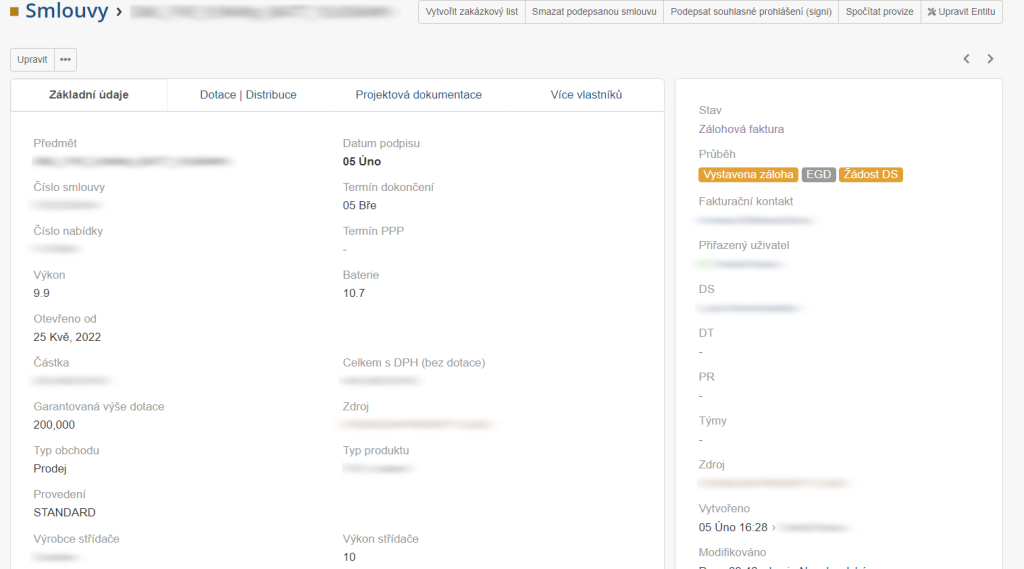 9. Forms – Power of Attorney, Consent Declarations, Applications and more
10. Project management in a clear kanban board including tasks and GANTT diagram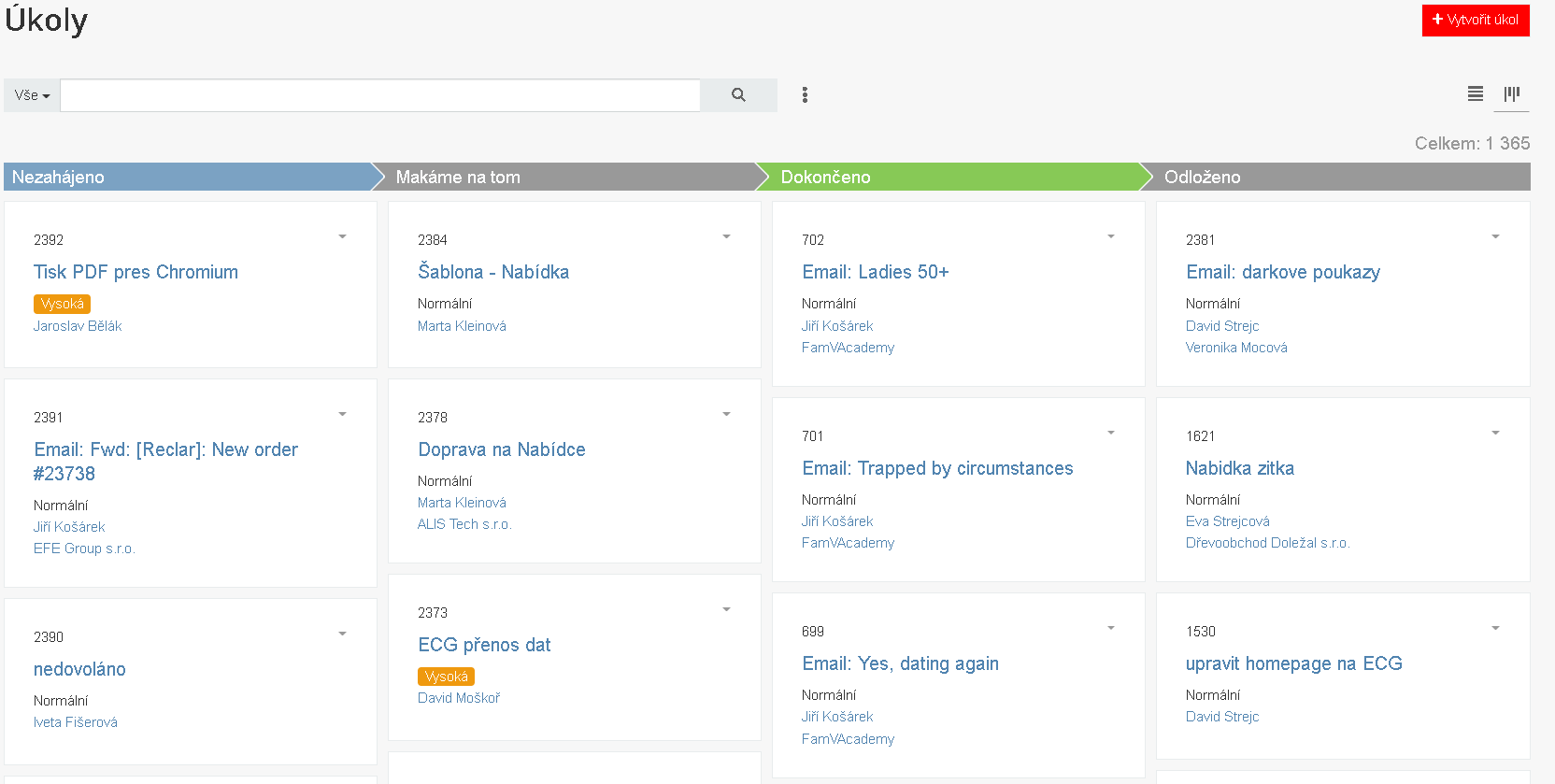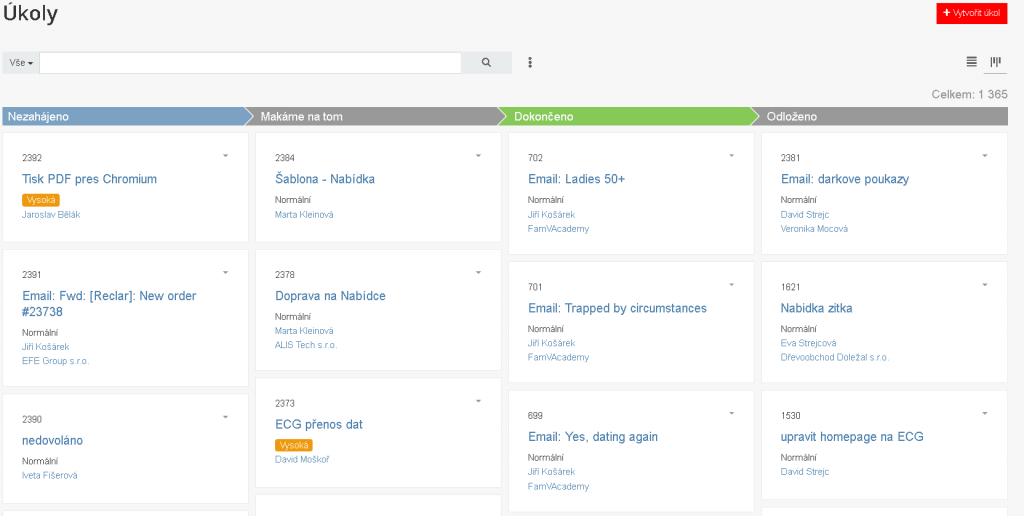 11. Assembly and installation – planning and monitoring of assembly and execution of orders
12. Purchasing – orders for goods and materials from suppliers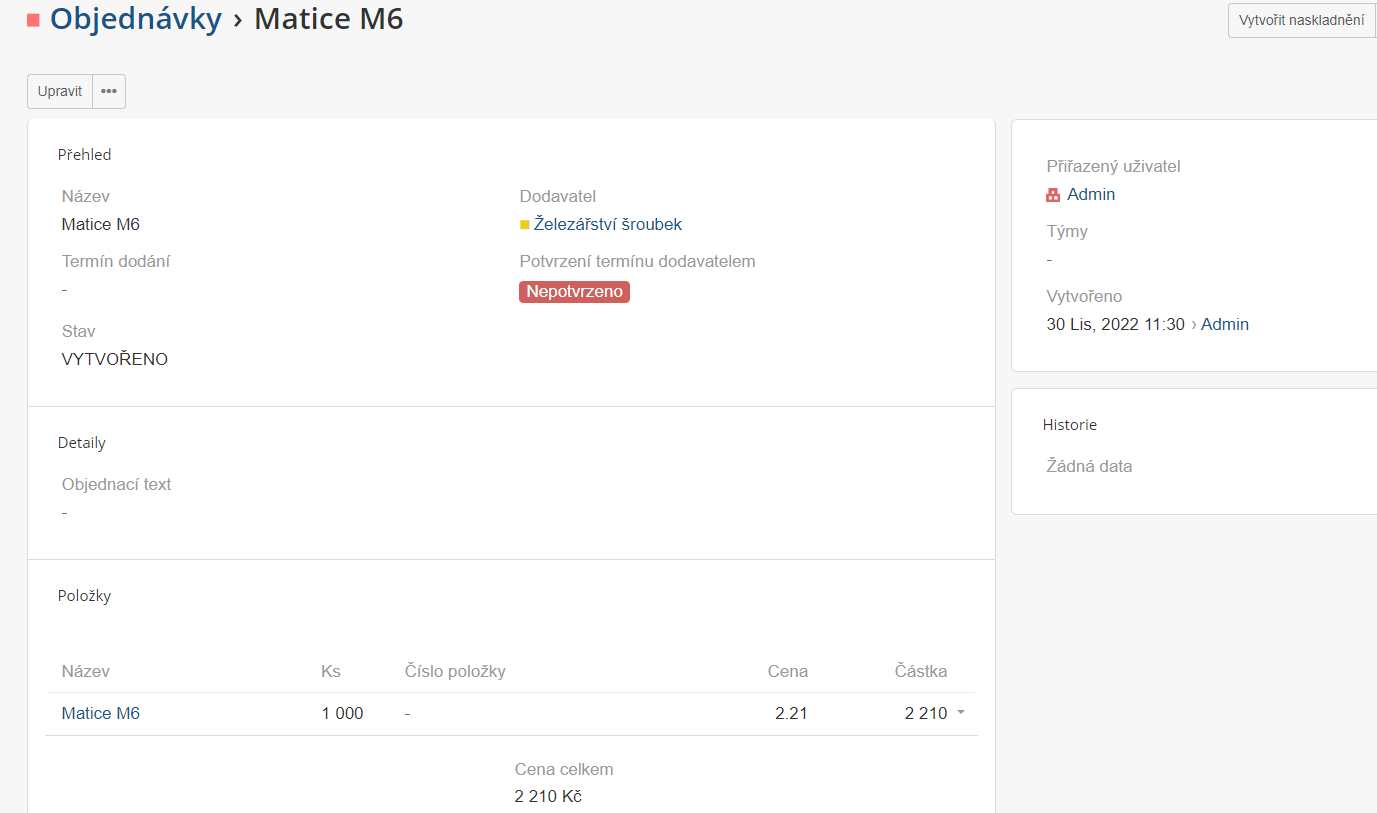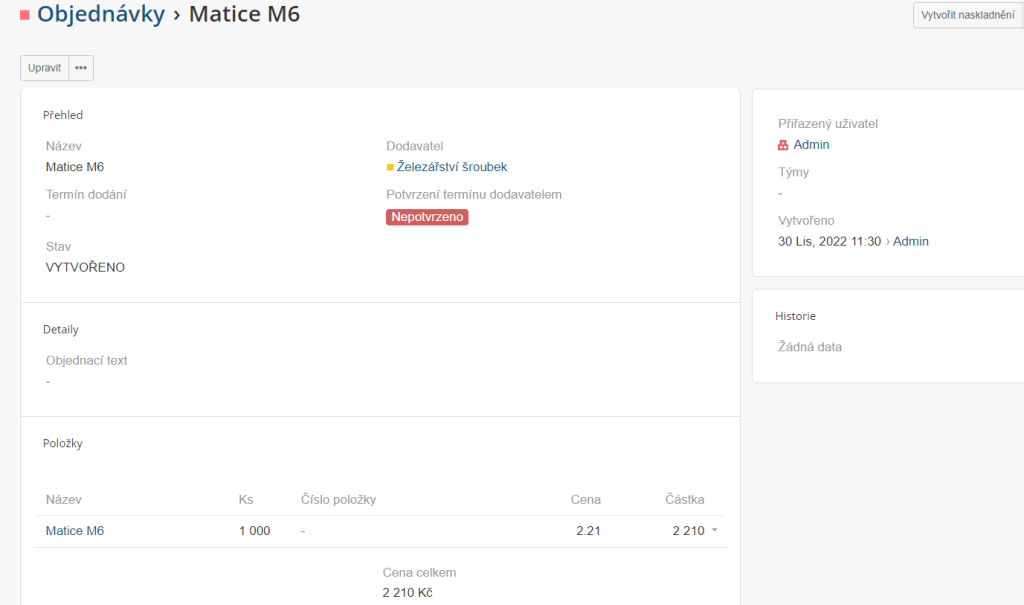 13. Products – complete product information

14. Billing system – complete set of all documents – Advance invoices, Invoices received, Invoices issued, Tax documents, Cash documents, Credit notes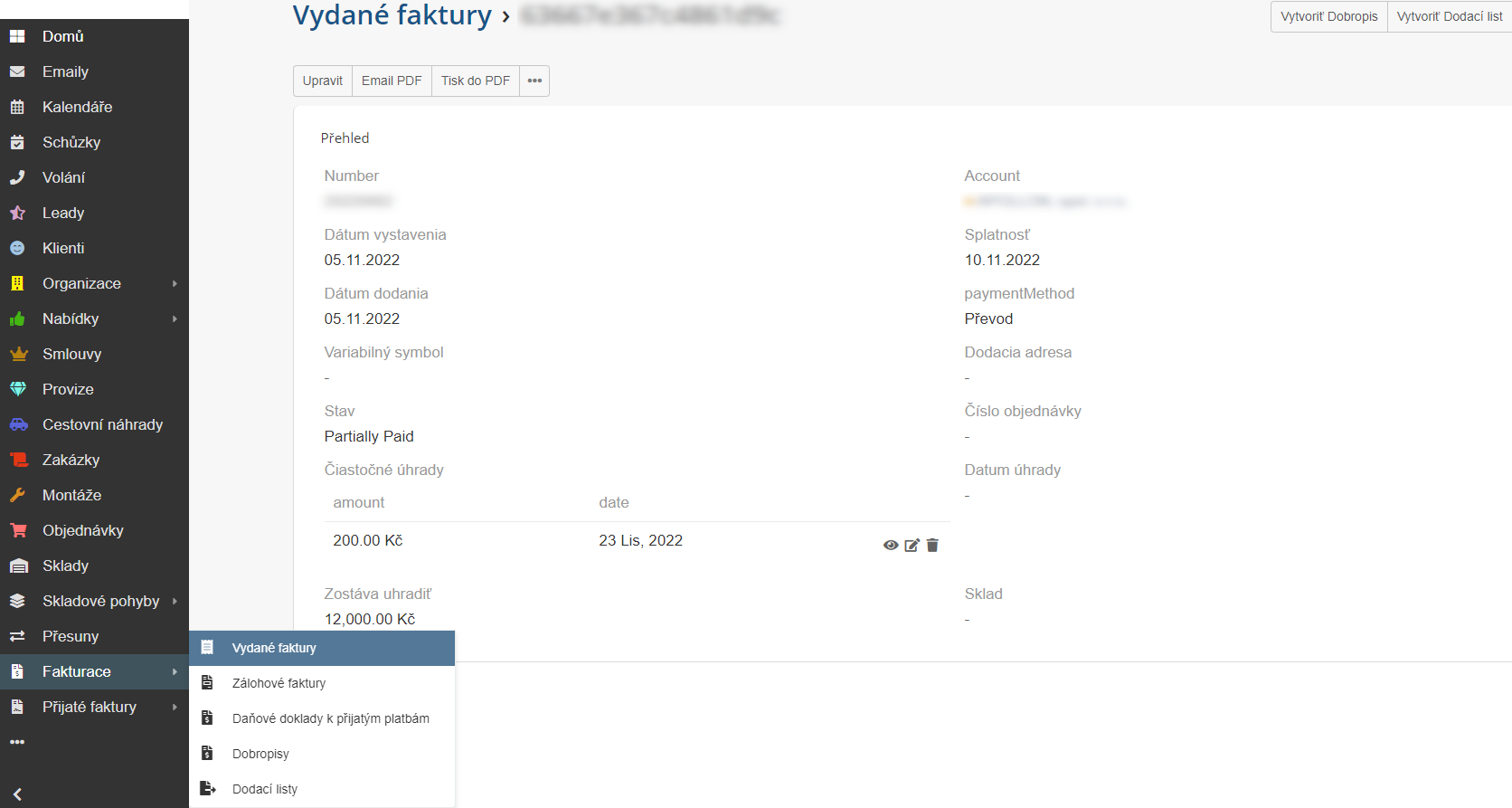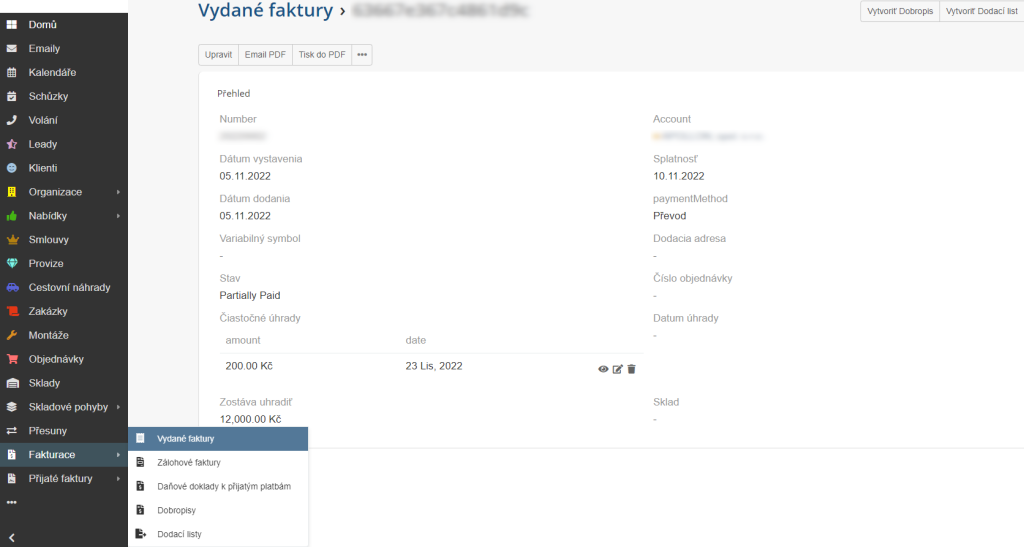 15. Warehouse system – receipts, dispatches, loading, transfers between warehouses, etc.
16. Commission system – automatic calculation of commissions from negotiated trades
17. Travel allowances – automatic calculation of travel allowances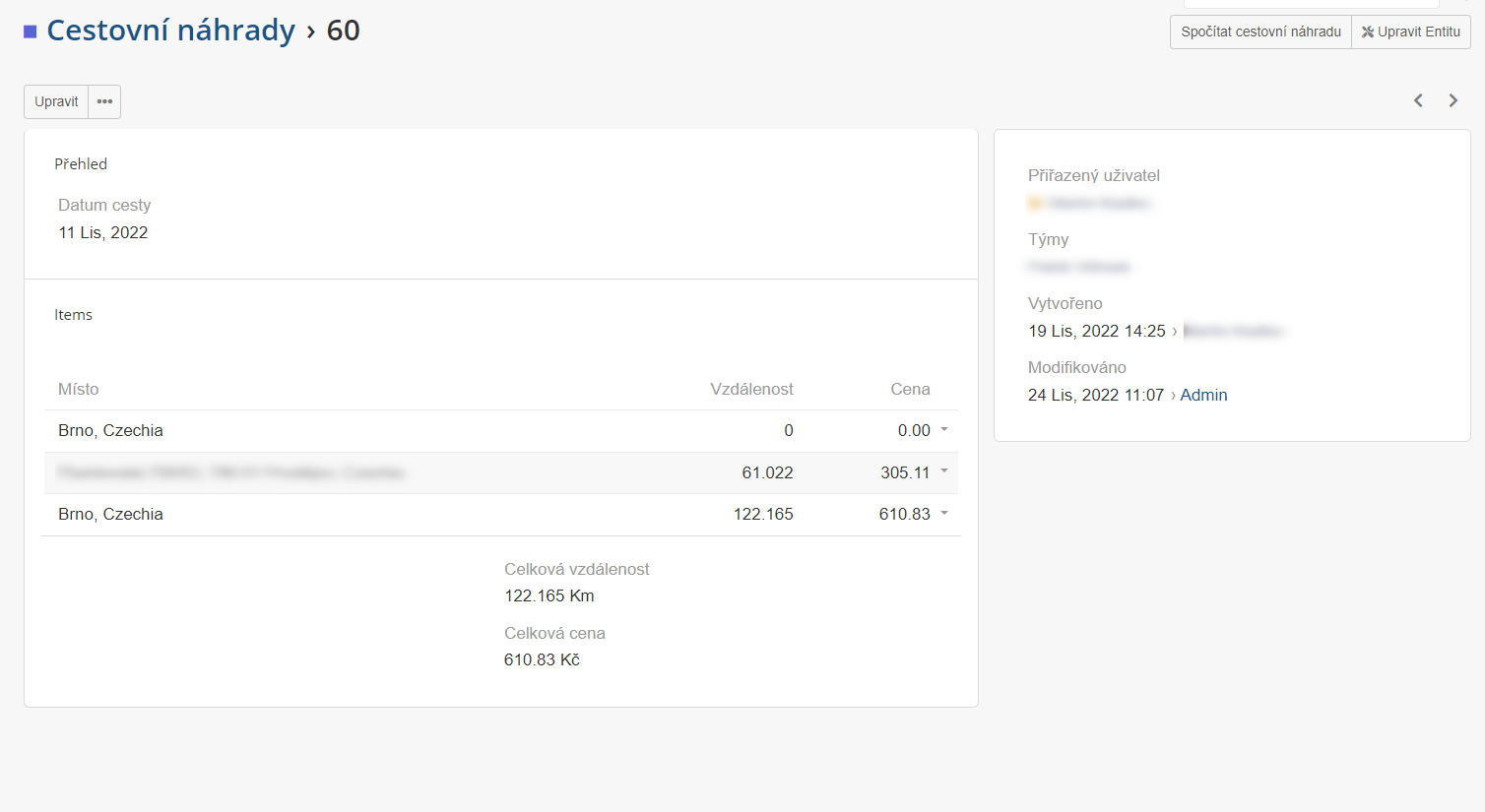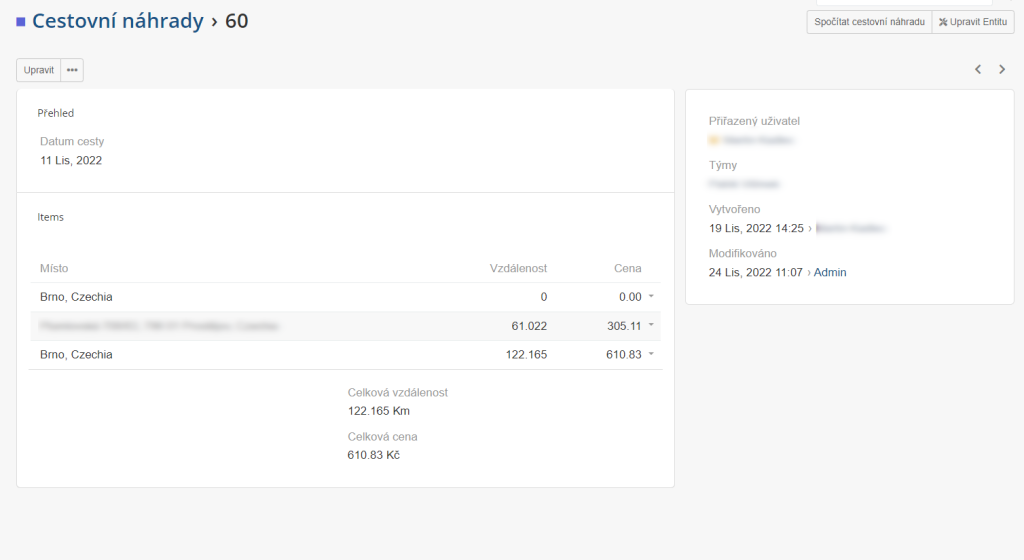 18. Newsletter tool – mass mailing to target groups
19. Document management system – all documents assigned to categories and individual records in the system
20. Interactive map of all projects and contracts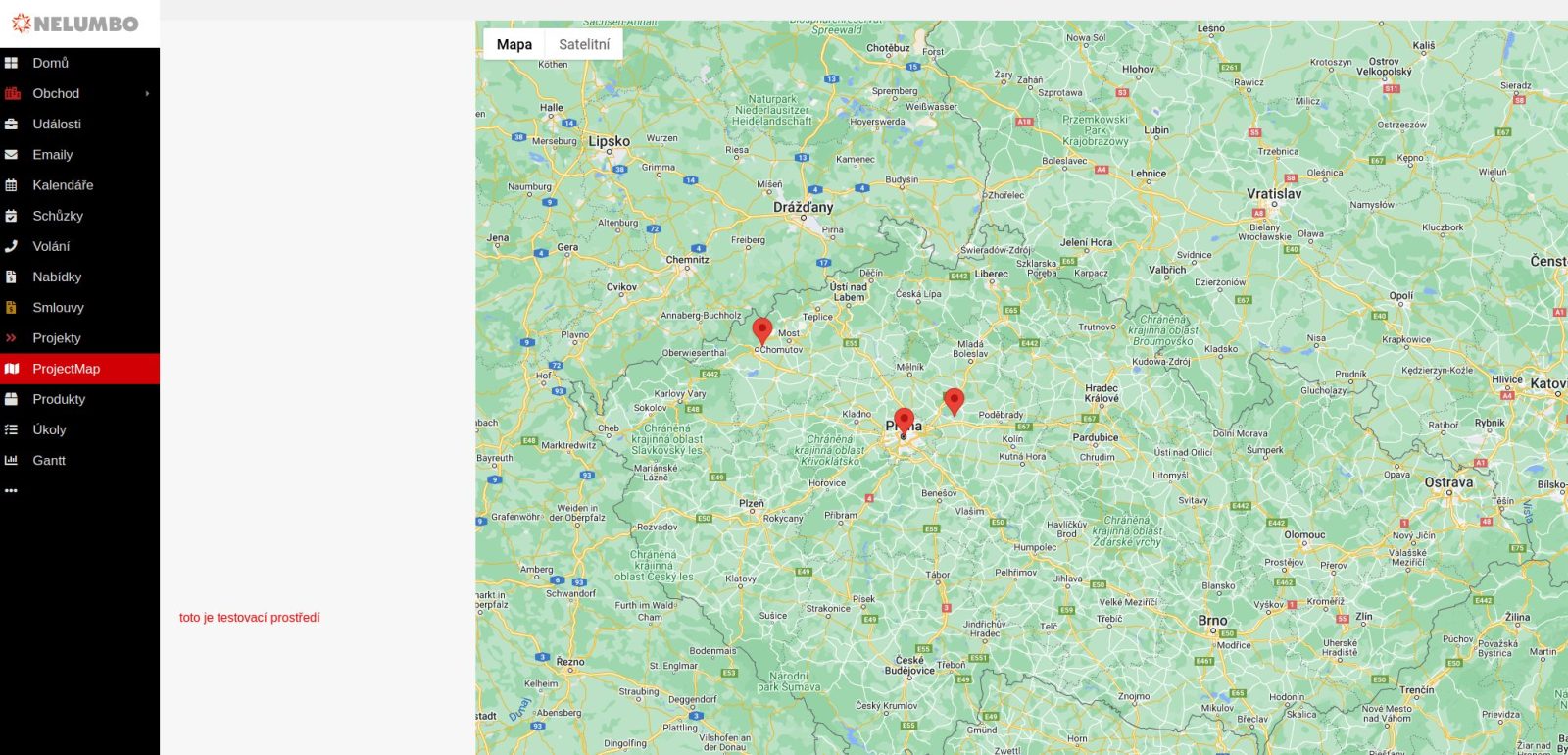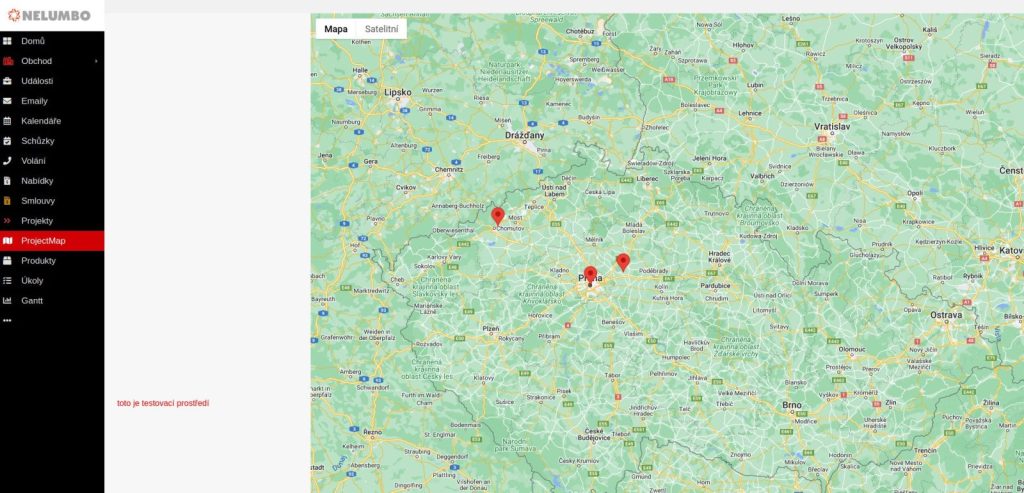 21. Corporate knowledge base – wiki
22. Reporting over all data in the system
23. Workflows – easy automation
24. Business Process Management – a comprehensive automation tool
25. Many other features that your business needs and we will tailor them for you
What are the key factors in choosing the right information system?
Functions of the information system
Each company has its own specifics and processes, with AutoCRM|ERP you can keep track of all the information about your company and the system will adapt to your company. When the company grows, the system grows with the company and you do not have to switch to another system because the one you have chosen before is no longer sufficient for your business. With AutoCRM|ERP, you also have your data and tools in one place and don't have to switch between several systems to have everything you need quickly.
Integration with other systems
It is important that the system can be easily connected with other tools you use, e.g. with your e-shop, PV monitoring system, accounting, etc. AutoCRM|ERP has a REST API that makes it easy to connect it to surrounding systems.
System price and operating costs
Price is, of course, a major factor. With AutoCRM|ERP you can easily get your long-term costs under control. With AutoCRM|ERP, you have to take into account the upfront investment for implementation, which depends on the size and features of the system. After that, the system becomes the property of your company. The operating costs are then already low. You'll never pay any annual license fees, extra fees for upgrades and system updates, or even for the number of users.
Technical support and services
It is essential to ensure that quality technical support and services are available to address any technical issues that may arise.
Mobility and accessibility:
The system should be accessible via a web interface or mobile app so that it can be operated from anywhere and at any time. This will be especially appreciated by colleagues in the field. AutoCRM|ERP is a fully responsive web application and is available to you whenever you need it.
The system designed in this way is of course also suitable for companies that are generally involved in the assembly and implementation of field orders. Whether it is construction work, installation of air conditioners or heat pumps, gas and electrical installations, service work and many others.